Submitted by Islam Soliman on May 11, 2022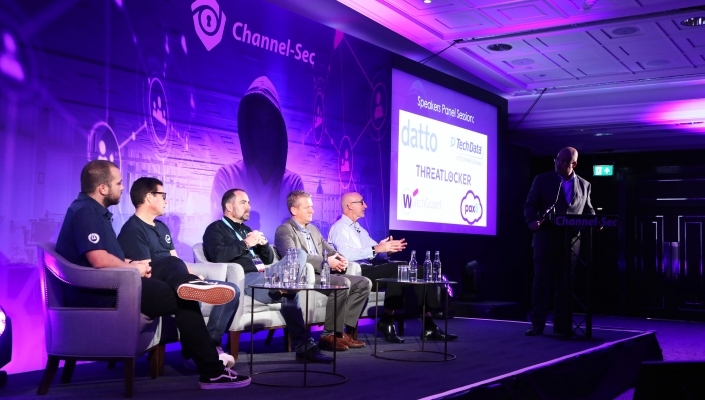 Some of the industry's top directors and senior managers of European resellers, VARs and systems integrators, MSPs, MSSPs, and ISVs will be reconnecting this week on Thursday, May 19, as Channel-Sec returns to the Royal Lancaster Hotel in London.
Sponsored by Cofense, Esentire, Exclusive Networks, Pax8, Threatlocker, Thales, ID Agent, IT Glue, Kaseya, RapidFire Tools, AvePoint, Red Sift, Log Point and Relltek, this day-long event will cover a vast array of topics around security.  Topics include the emergence of managed security services embracing on-premises, cloud and hybrid solutions, Zero-trust architecture, sustainability, skills shortages, recruitment and development.
The conference and networking event will provide a forum to develop a greater understanding of the vast security landscape, from the changing nature of threats and identifying new opportunities, to building a sound business model. 
Roger Flynn, an expert in transformational change, will kick off the opening keynote address with a session about transformation change, having driven change at multiple organisations, including Virgin, British Airways, and several other firms. 
After lunch, IDC's Rory Duncan will draw on his extensive experience in the industry to intelligently share his insight about cloud migration and lingering impediments, and the top five reasons why security players play a big part in this.  Also, renowned Julie Bishop, CEO at IT Naturally, will also explain how IT Naturally became carbon neutral and how their journey to B Corp is currently going in a keynote session titled "Natural Instinct".
This year's agenda is also jam‐packed with MSP presentations and panel debates delivered by industry heavyweights, such as Sophos' channel account executive Kyle Torres, Ben Jenkins, director of cybersecurity at Threatlocker, and Alex Ford, VP Sales EMEA at IT Glue, plus many other familiar names like Pax8, Cofense, Kaseya and Datto among others.
If you are interested in attending Channel-Sec, please register here.