Submitted by John Garratt on February 13, 2020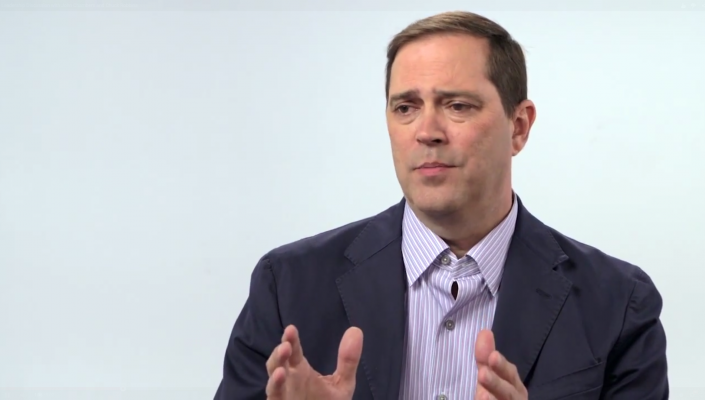 Cisco Q2 results were consistent with expectations, it says. Total revenue was $12bn, down 4%; non-GAAP operating margin rate was 33.7%, up 1.6 points.
Chuck Robbins, CEO "As we told you last quarter and still see now the feedback from our customers is that they remain strongly committed to both our products and services. However, like many in our industry, we are seeing longer decision-making cycles across our customer segments for a variety of reasons including macro uncertainty as well as unique geographical issues. The good news is once this uncertainty passes for our customers, we expect to see spending recover as technology continues to be at the heart of all they do."
"Over the past several quarters, we've made tremendous progress integrating automation, analytics, and security across our enterprise networking portfolio, while at the same time shifting to a subscription-based model," he says.
The biggest driver in the Europe results was really the UK, he says. "We are seeing a slowdown because of Brexit and we did see it in the public sector significantly, which is always a big growth driver for the UK for us. Europe would have been up 2 points without the UK"
Total product revenue was down 6% to $8.7 billion with infrastructure Platforms down 8%. Switching revenue declined in both Campus and Data Centre and routing declined driven by weakness in service providers. Wireless declined overall, but it did see strong growth in Meraki and is starting to see the ramp of WiFi six products.
Security was up 9% with strong performance in identity and access, advanced threat and unified threat management. Service revenue was up 5% driven by software and solution support.
Data Centre revenue declined driven by servers offset by strong growth in HyperFlex. Applications was down 8% driven by a decline in Unified Communications, partially offset by double-digit growth in AppDynamics.
Software subscriptions were 72% of total software revenue, up 7 points year-over-year. In terms of orders in Q2, total product orders were down 6%; Americas down 8%, EMEA down 1% and APJC down 4%. Total emerging markets were down 7% with the BRICs plus Mexico down 20%.