Submitted by John Garratt on October 14, 2020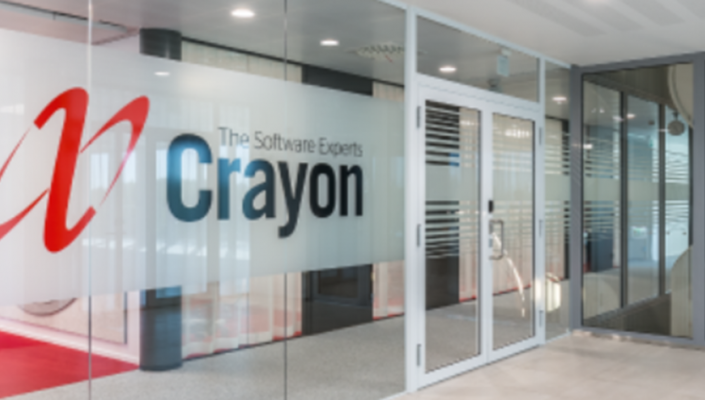 International services firm Crayon has expanded its partnership with Workplace from Facebook to deliver the productivity and collaboration suite to an extra 20 territories over the next year.
Crayon says it has seen an increase in the need for the collaborative tools it offers as companies around the world have shifted to a new approach to work as a result of the ongoing pandemic, connecting a more remote and distributed workforce.
The Oslo, Norway-headquartered company has been offering the Facebook platform since 2018, and the new agreement will see the technology more widely offered in Denmark, Sweden, Finland, the UK, France and the US, among other countries.
Julien Codorniou, VP of Workplace from Facebook, said: "We are expanding our partnership with Crayon, which has dozens of joint Workplace customers and which has added its technical expertise to each launch to enable wall-to-wall adoption of Workplace across every employee in an organisation."
He said: "This deepened partnership and new growth trajectory is another important milestone on our two companies' journeys. Right now, companies around the world are trying to keep their workforces connected, engaged and informed, and we believe that Workplace is a perfect solution for many of today's real-world challenges."
Crayon co-founder Rune Syversen said: "The challenge of the connected company has nothing to do with technology, it has to do with changing the culture towards open collaboration. Our Workplace programme is about just that. Since we started this partnership we've seen Workplace becoming our fastest growing tech partner, particularly as the technology works well with the Microsoft IT stack."
Crayon says it has helped deploy Workplace at all types of organisations, from healthcare companies to transportation organisations globally.
Meylin Loo, digital communications chief at Norwegian dairy cooperative Tine, said: "Our employees have different workspaces, some are working from their office, others are working from a farm. We needed a way to communicate with everyone across the organisation regardless of where or how they did their job and Workplace made that possible.
"For us it was important to have a partner in Crayon that had implemented this solution before to give us crucial guidance on best practices."
Crayon has over 1,600 employees across more than 50 locations worldwide.