Submitted by greg on September 15, 2021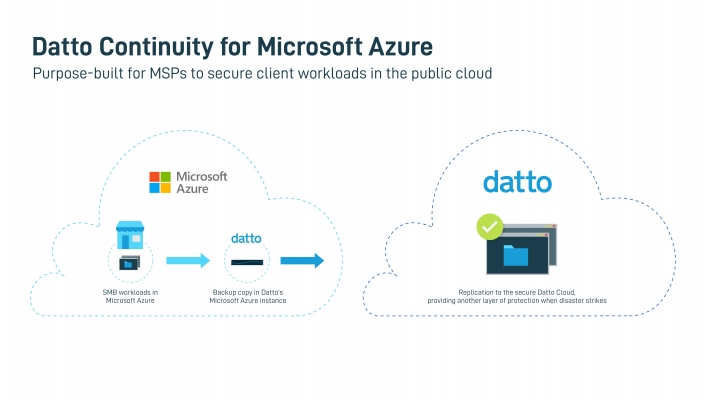 As a growing numbers of SMEs opt to host their infrastructure in the public cloud, Datto has launched Datto Continuity for Microsoft Azure to give partners a Business Continuity and Disaster Recovery (BCDR) solution that protects them and their clients.
Talking to ITE, CPO Radhesh Menon said: "Some SMEs do not have their own dedicated security team, and the role of the MSP is to be their guardian angel, to offer both protection and peace of mind that they can be back in business ASAP in the face of a security attack."
Menon highlighted that SME clients moving to the cloud was a key growth area for MSPs, citing Gartner's research that cloud services are forecasted to grow 23.1% in 2021 to total $332.3 billion, up from $270 billion in 2020.
He said: "The solution is designed to address a critical and unmet need for MSPs, the added protection and recovery of data in the public cloud through multi-cloud replication."
Datto Continuity for Microsoft Azure provides data protection for both on-premise and Azure virtual machine (VM) workloads from a single cockpit and eliminates single-cloud risk with secondary replication to the Datto Cloud.
The solution is designed to grow alongside the MSPs needs with a predictable pricing model.
Menon added: "Datto is able to deliver predictability on margin to bring confidence to MSPs that their time and investments in hybrid cloud protection are both secure and profitable."