Submitted by Islam Soliman on July 7, 2021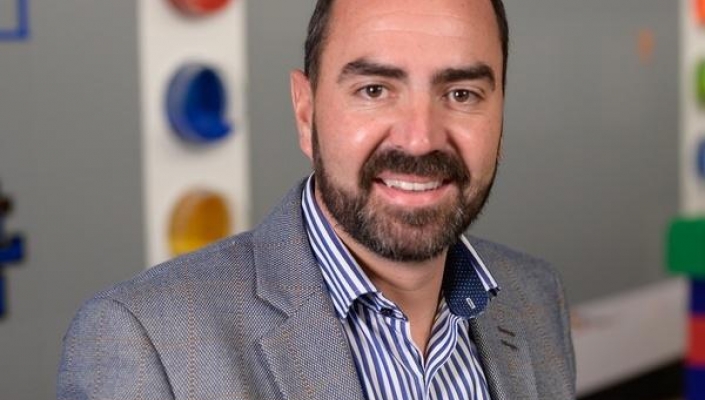 Cybersecurity and data backup vendor Datto has urged MSPs to develop their services businesses to differentiate themselves in today's pandemic-stricken MSP market. 
According to Greg Jones (pictured), business development director, EMEA of Datto, MSPs need to focus on their specialisms – whether it is around security, cloud, profitability and productivity within businesses.
"Specialism is not something that an MSP can just jump into, they really need to analyse what is a great customer target profile, what their service offering looks like to the co-managed space; and then move forward," Jones told IT Europa.
One way Datto is helping MSPs amplify their services is by adopting a consultancy-led approach to educate partners and empower end-users around technology.
"Ultimately Datto is in the marketplace bringing enterprise grade technology to MSPs and SMBs, but it is not just about the tools. Many vendors have great products out there, it is more about the support wrap-around that," Jones said.
"This been crucial in the last 18 months, but as we now move out of the pandemic, we remain focussed on helping MSPs to navigate a shifting business technology landscape, identifying where opportunity lies and helping make sure they get their slice of the pie," he added. 
Another way Datto is helping channel companies reshape their services is by assisting them with their business, including their sales and marketing strategies.
"We have done many things over the last 18 months to support the MSP community around sales and marketing," Jones explained.
"We have dedicated sales and marketing events where sector experts and specialists offer a range of insights – for example how to market your MSP practise or how to drive sales within your business and we have also hosted sales training academies … this is not just Datto staff, we bring in the best of the best to educate our partners and that is before we even get to our global partner revamp programme," he added.
Through its partner programme, which now has over 17,000 clients globally after launching in May earlier this year, Jones said, Datto helps drive the success of its MSP partners.
"We have partners with MDF – marketing and development funds – where we hold millions of pounds on partners' behalf to enable them to run physical or virtual events to drive their business, and we offer use of free marketing automation platforms to minimise marketing stress and make their processes more efficient," he said. 
In addition to adapting MDF criteria, Datto has also enhanced its academy and knowledge base so that MSPs and their teams can benefit from certified product training programmes and a range of other assets to increase skill levels and meet the needs of their end user customers more effectively.
Jones noted that several organisations, particularly in the Nordics and Benelux, are increasingly shifting away from a 'break – fix' model to become true managed service providers, and break into the co-managed space. 
"More organisations are putting more into their IT budget and reaching out to MSPs to enquire about services, which is great," Jones said.
"As we entered the COVID pandemic, many customers' primary objectives were hunkering down and getting their organisation through the period securely. As things progressed, we moved into a productivity point and now that we are back, or hopefully we have a route out, businesses are saying 'How can we use technology going forward? We have seen that it has been great for our business, but how can we drive or maximise this change?'," Jones added.