Submitted by John Garratt on October 24, 2019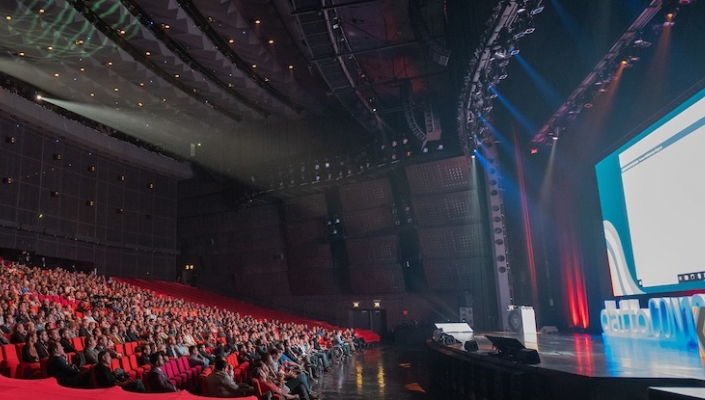 DattoCon19 this week in Paris had several hundred MSPs learning and talking about technology and business. The questions they were asking were all about future strategy, differentiation, and the problems of growth. The pattern was consistent across countries – the 250 from the UK were the largest group since it is here that Datto has been established the longest and where its has grown fastest; 125 from Germany were leased to find that the event next year is to be held in Berlin. Germany and Netherlands are on the growth list, says Mark Simon, EMEA MD. Half the attendees had not been to a DattoCon event previously.
The 100% growth in Europe CEO Tim Weller was proud to refer to has been driven by a mix of Datto sales offices – a new one was announced for Copenhagen to cover the growing Nordics business, and the use of distribution in other parts of the region. Read the IT Europa interview with Tim Weller here
Some elements are the same across the region – security is becoming fundamental to the MSP which is being targeted as a group by hackers. There remains a disconnect between MSPs who mainly know the threat, and the smaller businesses that are their customers who don't see it and who are reluctant to spend more until they are actually attacked.
Continuity remains the main entry point for MSPs with their customers; after a pilot in the US, a Cloud Continuity solution is available which backs up to cloud rather than requiring a local appliance. Other parts of the story relate to making what is now a portfolio of solutions, work better together – hence the announced integration of RMM with Network Manager. This matters, as Tim Weller says, since the network as a services part of the story is a bigger opportunity for MSPs than even continuity, given how much they spent last year on their networks.
In summary the main news points were:
External Quote Approval for Autotask which aims at an easier, electronic way for partners to deliver, and for their customers to respond to, pricing quotes
Datto RMM now features native integration with Datto Networking which can streamline customer support by reducing movement between management portals. Datto Access Points, Switches and Managed Power are now automatically brought into Datto RMM with a single API key, eliminating the need to manually configure SNMP
The SIRIS 4 Business features Intel's Skylake CPUs for faster performance of complex workloads and ECC RAM for device and backup reliability. Devices are available with 1, 2, and 3 TB of flash storage. They are also much quieter!
Cloud Continuity for PCs is now available in Europe; in the US pilot, in just three months, over 10% of the US partner base adopted Cloud Continuity as part of their BCDR portfolio. Cloud Continuity takes image-based backups of your clients' Windows 7 and 10 devices directly to the Datto Cloud.
Microsoft Teams interface has been improved, and in early 2020 will include Files, Conversations, and Calendar Meetings
SaaS Protection Backup Status Page has had a major facelift, giving partners a bird's eye view of all SaaS Protection accounts. This update allows MSPs to quickly determine the health of client backups, view the number of licenses purchased or allocated, and assess profitability
Datto Workplace now has unlimited storage options available; this simplifies user management and eliminates the need to constantly monitor and assign user quotas. Backup functionality is not automatically included with unlimited storage plans.
A cloud drive feature lets MSPs automatically access files on demand, sync for offline use and generate public sharing links by right clicking the file. The new and improved UI shows the status of each file, recently accessed and edited files, and files that are locked.
ConnectWise Integration Partners now have the ability to process billing services directly to ConnectWise from Workplace Manager. With this new integration, teams can be created and directly synchronised within a billing account from Workplace Manager.
More news, and interviews form DattoCon19 to follow....