Submitted by John Garratt on April 23, 2018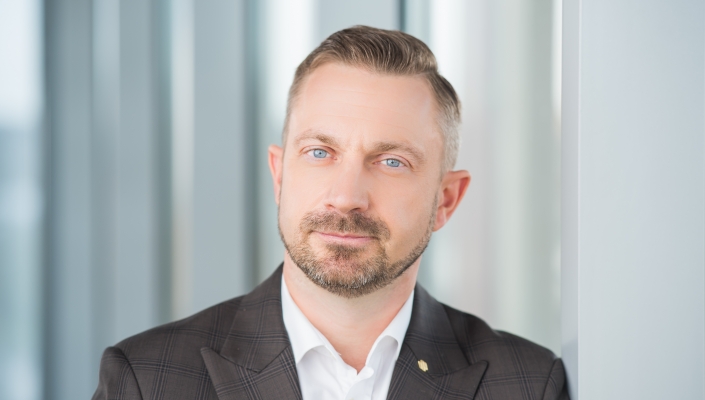 Acquisitions and a wider range of products have helped eastern European distributor ELKO Grupa to grow faster than the market as a whole, it says, and enabled it to reach turnover of over $1.5bn in 2017. Revenue in 2017 was €1.409bn, up by 9.1% year-on-year with gross profitability of 4.9%, up by 1.1 percent point year-on-year
The Central and Eastern Europe region was strong, up by 6%, reaching €464m, while the CIS region was up by 5.3%, €797m, the Baltic States, up by 8.8% saw €104m and Nordics turnover for July-December was €43m.
"We have 25 years of growth behind us, during which time we have increased in size and efficiency. ELKO has stood the test of time and can today count itself as one of the largest distributors of IT products, and solutions in Europe, and Central Asia. We secured last year's results by improving our reach into existing markets, and by expanding geographically. We predict that this growth rate will not slow down in 2018 either," says Svens Dinsdorfs (pictured), CEO of ELKO Group.
During the first half of 2017, ELKO went through a rebranding process by developing new positioning and a visual identity of its brand. At the beginning of July 2017, the acquisition of 85% of shares in one of the leading distributors of hardware and electronics in Sweden, Gandalf Distribution AB, was completed. Sales also began in the Polish market by attracting a local sales team for IT and consumer electronics.
Having added 50 new manufacturers in 2016, the group widened its portfolio with another 30+. And services and other items are forming an important part of what it does: "Customers and partners expect a new approach from distributors these days – to share knowledge about technologies, and the market. As the middle man, a distributor has to secure the kind of infrastructure, and environment that will advance a customer's, and manufacturer's growth in specific markets," explains Svens Dinsdorfs.
ELKO plans on making several notable investments to improve effectivity this year by modernizing, and automating business, and e-commerce systems.
"Not everything can, or should be automated, however. It is important to preserve the human element, which is something that automation cannot replace. We are convinced that it is only possible to gain the trust of our customers through relationships founded on a mutual exchange of knowledge, and with our ability to give individual attention, and customized services in every market in which we're active," he adds.