Submitted by Islam Soliman on February 10, 2022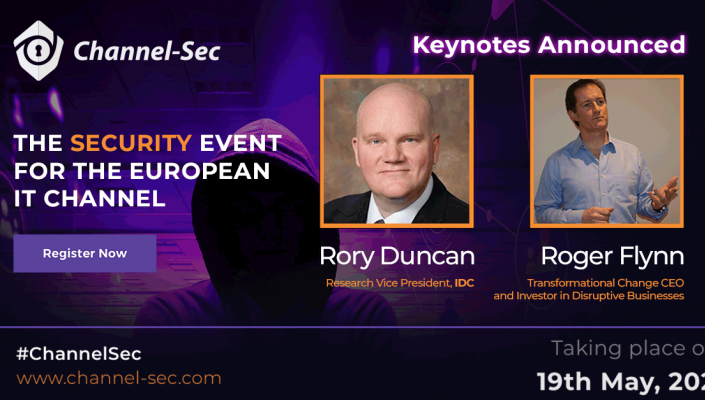 Channel-Sec - the leading security event for the European IT channel is set to take place May 19 at the Royal Lancaster in London.
Sponsored by Threatlocker, Pax8, Cofense, IT Glue, Kaseya, ID Agent and RapidFire Tools, this day-long event will cover the most urgent topics in security relevant to MSPs and their customers including, zero-trust architecture (ZTA), compliance, cloud migration, automation and hybrid working.
We all know keeping secure is a no-brainer, but the ways to achieve that vary considerably. And further ramping up the urgency to put the most advanced cybersecurity systems into practice is the fact that the UK government is looking once again to propose expanding NIS regulations to include the need for MSPs to strengthen cybersecurity standards or face hefty fines.
Channel-Sec will provide a forum to develop a greater understanding of the vast security landscape, from the changing nature of threats and identifying new opportunities, to building a sound business model. Among panel discussions and breakout sessions will be keynote speeches from Rory Duncan, program VP for IDC's BuyerView primary research portfolio, which provides analysis of buying trends and deployment choices for cloud, AI, security and edge infrastructure technology and services. Also, renowned transformational change expert and investor in disruptive businesses Roger Flynn will detail how leadership and security are integral to transforming organisations, markets and business models.  
IT channels of every description, including service providers, have to sharpen their anticipation and reaction time as threats continue to shapeshift at an increasing rate. They look for clarity and guidance on how to give customers peace of mind by providing advice on building stronger partnerships. Of course, targeted marketing to open up new security businesses and staying in lockstep with advances in technology are vital as well.
All of this and more will feature at the next Channel-Sec, which has become the must attend event for any channel player looking to form or build on a security strategy - and this is the right place and time to act.
For more information about the event, please click here.