Submitted by John Garratt on June 3, 2020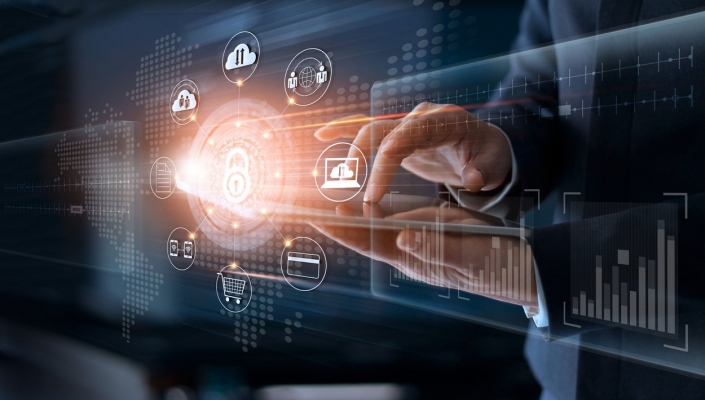 Distributor Exclusive Networks has formed a strategic partnership with Vodafone Ireland. Under the partnership, Exclusive Networks will accelerate the network operator's internal cybersecurity practice with a suite of managed security services delivered around the clock.
For Exclusive Networks, the strategic partnership demonstrates the value of their MSDD (Managed Security Service Distributor) proposition to provide partners with the means to stand out in the B2B market, especially in the face of growing threat vectors emerging due to the Covid-19 outbreak, it says.
"With our support, Vodafone Ireland has transformed its market offering for businesses by building a key service pillar around cyber protection," said Ronan Moylan, Account Director at Exclusive Networks. "Cybersecurity is incredibly important to organisations large and small, and a real opportunity for trusted providers like Vodafone to solve more of their customers' tech-related business challenges. Now its teams in Ireland are fully equipped with the confidence and capability to provide market-leading cyber solutions and proactive managed services, we look forward to deepening our relationship with Vodafone on a global basis, applying the best practices developed here in Ireland."
One of the core capabilities enabled by Exclusive Network at Vodafone Ireland is the delivery of SOC-managed services, which covers both reactive and proactive cybersecurity control for next-gen security infrastructure on a 24/7 basis. These services, which are available for Vodafone Ireland to use via the Exclusive Networks MSSD proposition, enable end customers to avoid resourcing and training overheads even as the frequency and intensity of threats continue to rise.  
"MSSD is designed to give partners fast, risk-free access to managed services revenues, and we're delighted to work so closely with Vodafone Ireland to increase their market penetration in cybersecurity, said Ray Nangle, Director of Enterprise Solutions at Exclusive Networks Ireland. "By negating the high set-up costs and skills shortage challenges of building an MSSP SOC from scratch, Vodafone Ireland can support the managed security needs of its entire customer base right away and confirm its leading position in the emerging Irish MSSP market." 
IT Europa says
Telcos, including mobile ones, have had a relatively poor track record in supplying SMB-facing services; major operators such as BT and Deutsche Telekom have tried it, but perhaps because their offerings are not tailored to specific industries, their support variable, or inability to communicate with customers, they have not broken through. It will be interesting to see if in a relatively small and special market and with Exclusives resources, it can make a difference this time.