Submitted by John Garratt on July 1, 2020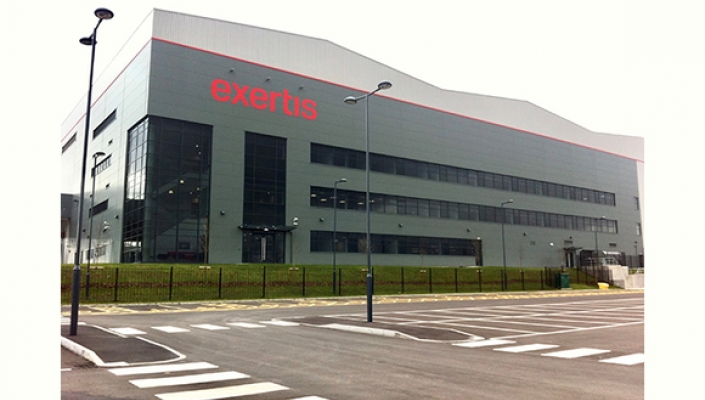 Exertis Hammer is to be re-branded as Exertis Enterprise across Europe as part of a number of other operational changes announced by the Exertis Group.
Hammer was acquired by the Exertis Group in 2016, which was aiming at strengthening Exertis' enterprise portfolio in the mid- and higher-range server and storage market, and widening its European geographic footprint. In July 2018, the Hammer and Exertis commercial and sales teams were integrated, providing a "more comprehensive and compelling" offering to customers under the Exertis Hammer brand, said the group.
James Ward, Exertis Enterprise managing director, said: "Having consolidated the businesses over a period of time it's now time to re-brand the division. Hammer's ethos and value-add approach, which have remained unchanged for nearly 30 years, provide a solid framework for Exertis Enterprise.
"Our specialist focus, together with our flexible, innovative and consultative nature, will remain unchanged as we continue to drive mutual growth for our vendors and resellers."
The Exertis Enterprise division has offices in the UK, Belgium, France, Germany, Italy, Sweden (serving the Nordic region), the Netherlands and Spain (serving Iberia).
In another change, the networking business unit at Exertis Go Connect, serving the Benelux region, has been integrated with Exertis Enterprise, "providing a more comprehensive portfolio and expertise which resellers in the region can benefit from", said Exertis. In addition, an extension of its logistics and warehouse facilities in that geography will accommodate faster and more efficient deliveries across Europe, it is promised.
Steve Cowley, Exertis Enterprise European general manager, said: "We have a great platform to extend our business across Europe, combining local market knowledge with the ability to offer key vendors a pan-European footprint and economies of scale. By leveraging the value-added services that we can offer, our resellers also have a compelling proposition for their customers."
With the current pandemic restrictions still in mind, Exertis Enterprise will be running a virtual event for partners on 15 July. The "Stay Home, Stay Connected" event will showcase the latest solutions in cyber security, data storage and home working available from vendors, and offer the chance for resellers to chat directly to representatives.
Last month, Exertis Hammer won an EMEA-wide distribution agreement with big data storage supplier DDN (DataDirect Networks). The US-headquartered vendor designs, deploys and optimises storage solutions that enable enterprises and service providers to generate more value from their data on-premise and in the cloud.