Submitted by John Garratt on January 30, 2019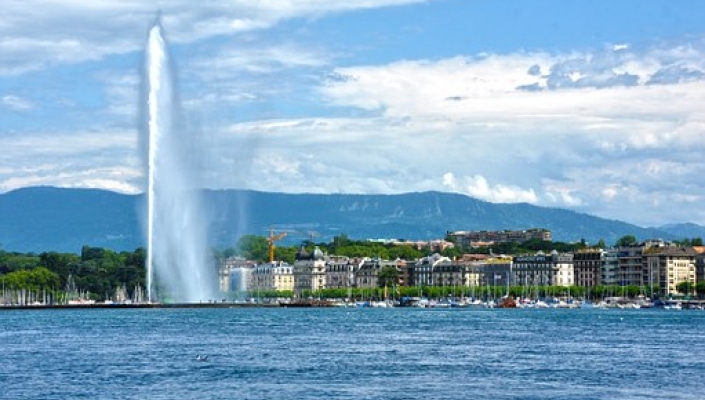 Hewlett Packard Enterprise (HPE) has opened a new IoT Innovation Lab in Geneva, Switzerland, to help partners and customers capitalise on the vast amounts of data generated by devices, machines, assets and sensors at the edge.
It comes as Gartner has warned of a tough market in IoT. The HPE Geneva lab provides a collaborative environment to conceptualise, develop and test advanced IoT and edge-to-cloud solutions that drive business outcomes, said HPE. The facility is one of four HPE IoT Innovation Labs globally.
According to Gartner, by 2022, as a result of digital business projects, 75% of enterprise-generated data will be created and processed outside the traditional, centralised data centre or cloud. That's up from less than 10% in 2018, said the analyst. But IoT has become a war of attrition, it said this week in its 219 forecast, where most providers are just trying to survive – there has been too much IoT washing of old products and weak differentiation, says Gartner. Legacy IT companies are going after industrial sectors and verticals in the enterprise, and even to B2C.  Smaller companies are focused on specific sectors, but they all have to win enough business. A significant number of firms in this market will fail this year or be acquired, the researcher says.
HPE is more positive: "The exponential data growth at the edge holds a huge opportunity for advancing our economies and societies, however, organisations currently only capitalise on a fraction of that data," said Volkhard Bregulla, vice president of global manufacturing, automotive and IoT at HPE.
"Realising this opportunity requires a complex transformation involving technology, people and economics. Our IoT Innovation Labs are a key tool to initiate, shape and accelerate each customer's unique IoT journey."
Together with HPE's nearby HPC and AI Center of Excellence in Grenoble, France, the Geneva facility provides a proof-of-concept environment to test the newest IoT technologies with customers' and partners' software and test data, said the vendor. They can "benchmark their applications and experiment securely and confidentially" across various industrial use cases.