Submitted by John Garratt on December 4, 2019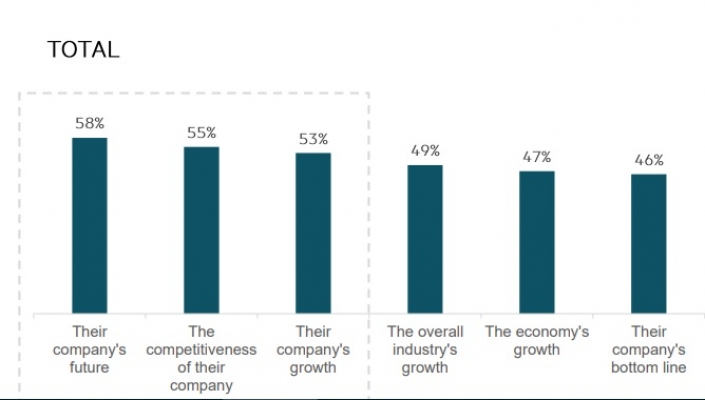 HPE has a new hybrid cloud as-a-service platform to build its strategic pivot to becoming an as-a-service company. It still plans to offer everything in the portfolio as-a-service by 2022.  It says its GreenLake metering, cost control, software IP, and backing from HPE Financial Services provide a differentiated solution that competitors cannot match. GreenLake is now one of the fastest-growing businesses in HPE, with more than 740 customers worldwide, including 160 new customer logo wins this year and is available through partners with channel building over 200% order growth this year.
HPE now says it is introducing a platform and marketplace designed for a "consistent customer experience" and making it easier to purchase edge-to-cloud portfolio and partner technologies, and using GreenLake.
A new "HPE 2019 As a Service: Driving Change Report" report points to several benefits and challenges IT decision makers face when looking to adopt aaS solutions.
Key findings of the survey include:
80% of IT decision makers agree that without aaS, business innovation would be stagnant, yet 86% agree that adoption is inevitable
75% of ITDMs surveyed expect their organization to move toward full adoption of aaS solutions in less than five years
77% of ITDMs agree that data is siloed between public and private clouds at their organizations and admit that data silos are a key challenge (75%) for their businesses
"Businesses of all sizes are embracing as-a-Service models to unlock innovation and agility and lead disruption rather than become a victim of it," said Phil Davis, President of Hybrid IT for Hewlett Packard Enterprise. "As-a-Service elevates the role of IT decision makers allowing them to become true service brokers who focus on strategic initiatives and revenue growth. As this survey data shows, the market clearly views as-a-Service as the future, but are looking for a new and better approach to realize a consistent cloud experience, across public, private, and the edge."
HPE's 2019 As a Service: Driving Change Report surveyed over 1,000 IT decision makers (ITDMs) in the UK, USA and Germany on the future opportunities and impact of aaS models – including challenges, barriers and fears.