Submitted by John Garratt on March 21, 2018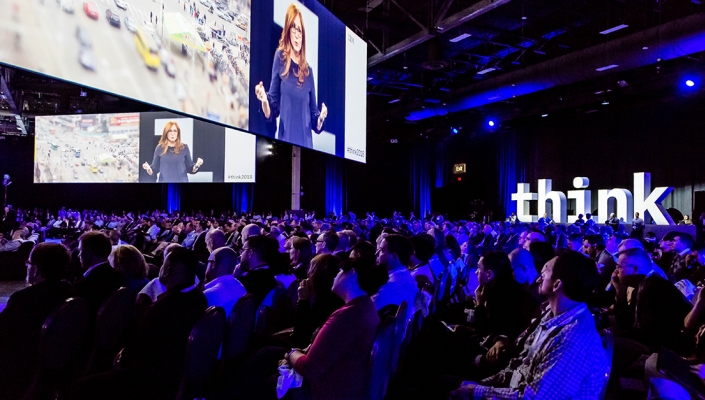 IBM is having a new push in its channels, with a series of plans designed to bring advanced solutions and higher value business in though partners. In this week's PartnerWorld at Think announcement, it says it wants to accelerate "our next-generation partners across the IBM ecosystem".
Plans include making it easier for partners who currently resell IBM technology to shift between engagement models and move up the client value chain with flexible benefits and support. One enhancement is the newly expanded SaaS trials, sandboxes, IBM Cloud credits and development assistance for those who want to build new solutions on IBM technology.
"We will also continue to expand our marketing development funds, further aligning them to partners that are building new skills in areas like digital marketing so partners can reach new clients across new routes and drive demand when they are ready to go to market.
Designed for partners who are building and selling solutions with integrated IBM technology, the new, digital self-service platform provides access to technologies and offers technical support, pre-built code patterns and skill-building courses. Partners can also take advantage of several promotional offers to help them get started building quickly with IBM Cloud, AI and data, including 10 TB of IBM Cloud Object storage, 100,000 conversations using IBM Watson Assistant, and $50,000 in migration services for partners migrating over $20,000 per month in workloads from a competitor's cloud.
It wants more business through third party marketplaces and cloud aggregators, where it says it has doubled down on IBM's presence in the last year, having signed new deals with AppDirect and distributor ALSO Deutschland.
These new initiatives build on IBM's "next-generation ecosystem framework", it says, which will go into effect April 10, 2018. As part of IBM's increased commitment to its partners' growth, IBM will launch a restructured engagement model designed to improve the end-to-end partner experience and rewards partners for shifting to higher value solutions that are aligned to strategic growth areas like AI, cloud, security, and as a service offerings.
Multi-cloud
At the event, messages were clear that it sees a future in multiple cloud environment:
New Relic, a growing provider of app analytics and performance intelligence, will deliver its software out of IBM Cloud's data center in Frankfurt – enabling its clients to stay in compliance with regulations such as GDPR
New features for the IBM Cloud Private platform enable enterprises to create their own clouds in internal or external data centers and speed the transition of business-critical apps to a cloud-native environment 
New expanded SAP infrastructure configuration options, including SAP HANA on Power Systems, so enterprises can gain cloud support for massive in-memory analytics workloads - up to 24 TB
IBM Cloud Container Service on Bare Metal offers support for containers on bare metal that provides high performance, single-tenant hardware running in the cloud for container based workloads.