Submitted by John Garratt on May 2, 2018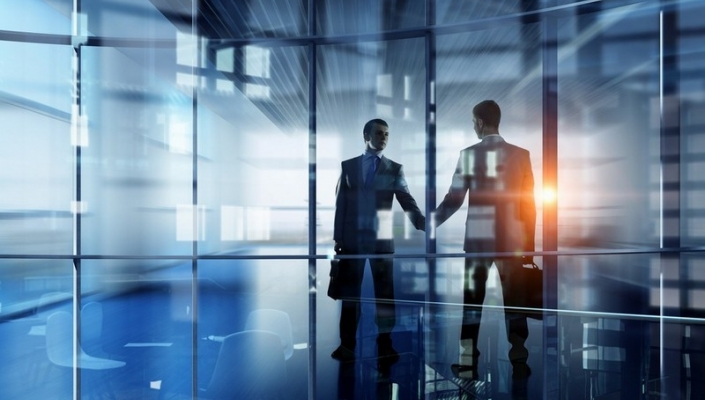 Ingram Micro has launched a cloud ecommerce platform on Microsoft Azure. With Microsoft's support, it is being promoted as a new independent software division called CloudBlue. CloudBlue is focused exclusively on selling the industry leading CloudBlue Commerce platform and services directly to service providers, including MSPs, telecommunications companies, large VARs and other distributors.
Microsoft and Ingram Micro will co-sell the CloudBlue commerce platform to new service providers joining Microsoft's Cloud Solution Provider (CSP) program.
Operating separately from Ingram Micro Cloud, which remains dedicated to supporting its own Cloud Marketplace and helping channel partners distribute third-party cloud solutions, CloudBlue is focused exclusively as an ecommerce platform
It is an attempt by Ingram Micro to differentiate its global cloud business and help service providers of all kinds build, scale and monetize cloud and digital services. CloudBlue also aims to enable ISVs to take their offerings to market across the entire multi-service provider ecosystem with the company's industry-leading cloud commerce and anything-as-a-service (XaaS) platform.
Unveiled at Ingram Micro's 9th annual Cloud Summit, CloudBlue combines the near decade of investment and expertise with the intellectual property and software assets from six different Ingram Micro acquisitions including, Odin Automation Platform and Ensim Automation Suite.
"Creating a dedicated and independent CloudBlue division enables us to accelerate our focus on helping service providers succeed in the as-a-service, cloud-first economy," said Nimesh Davé, Executive Vice President Global Cloud, Ingram Micro. "More and more businesses are experiencing a breaking point in the digital modernization of their organizations and need a flexible and secure platform to sell and scale their cloud offerings while delivering an exceptional service experience."
CloudBlue's software powers the Ingram Micro Cloud Marketplace, but also runs the cloud operations for 200 of the world's foremost service providers, including, for example, Sprint, Centurylink, Cogeco, Telefonica, O2, Telenor, Telekom Austria, AmericaMovil, Cobweb, GTI, Copaco, PCM and Telstra.
At the core of the CloudBlue ecosystem, is its proprietary API technology, APS, which customers can use to connect to CloudBlue's network of vendor solutions, enabling them to offer these vendor solutions in conjunction with their own core services. CloudBlue provides a single entry point to an ecosystem of the world's most innovative ISVs, including more than 200 pre-integrated solutions from Microsoft, Dropbox, DocuSign, IBM, Cisco, Symantec and many more, it says.