Submitted by John Garratt on November 7, 2019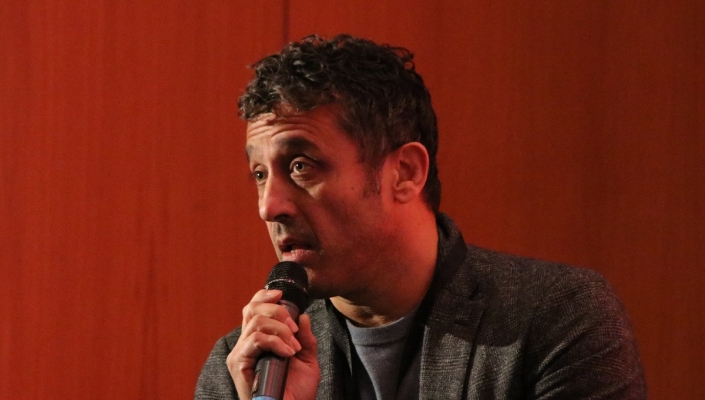 The Managed Services Summit North on October 30 provided a useful snapshot of the state of the industry outside the dominating London market. Regional MSPs at the event in Manchester reported a lively market, while those with experience of life inside the M25 said that while the North was less frenetic as a sales environment, the customers were no less demanding.
And scale might be a problem in the future, MSPs at the Managed Services Summit North were told. As an acquisitive MSP and now one of the largest global managed service providers, IT Lab Group's CEO Peter Sweetbaum told them that changes from Microsoft and others were causing all MSPs to think hard about resourcing just to keep up. If his organisation, with 750 staff, recognises the challenge of the changes this brings, how much more challenging must it be for the small supplier to keep up?
Panels of MSPs in the afternoon were keen to point out both similarities and issues in the North – there was a general concern at the abilities of MSPs to market themselves and to encourage the software skills of customer engagement. For too many, it seemed that they were relying on the technology selling itself without a true understanding of the difference it would make to a customer.
For many smaller MSPs the issue was about breaking out of their local and specific markets to increase their scale, but without incurring extra costs. This drive for efficiency was a topic which came up many times, along with the realisation that the skills needed for expansion were not going to become available in the short term, and an element of sharing of limited resources would be desirable, even if the implications of shared responsibility are not easy.
MSPs are also talking to more customers about digital transformation. "We have seen a shift from journeys to the cloud, then business strategy; now transformation. And when you add customers on a monthly basis, the management issue is demanding," says Nigel Church (pictured) from MSP First Solution.
Keith Halford, now with Acert Associates, but previously with Unisys' MSP division, sympathised with the plight of the small MSP, but added that resources to help with bid strategies, marketing and other issues, were available on a short term basis if needed.
"I am speaking with a number of small MSPs looking for consultant resources - there is a desire to grow and budgets are an issue, so there is a real focus on returns," he said.
Adam Clements from Zen Internet, a local hosting and MSP specialist provider, says value comes from having a real understanding of the customer and where technology can make a difference.
Jason Fry from PAV Services: "we've been a lot of things in our 30-year plus time, now we are an MSP, having adapted to the market."  On the question of value, he says it has been important to add what he called "operational maturity" with good tooling, a good structure and management to deliver the services. This also helped when the time came to put the company up for sale, he added.
Getting the cost base right and keeping business processes as lean as possible is one solution, but this is not necessarily a skill that comes naturally for a sales-driven operation.
It may be a question of planning: Nigel Church says the value of an MSP changes during its lifetime and management needs to reflect on where it is in its evolution, and decide what the plan is.
Further reports to follow....