Last updated:
March 1, 2023
4 minutes read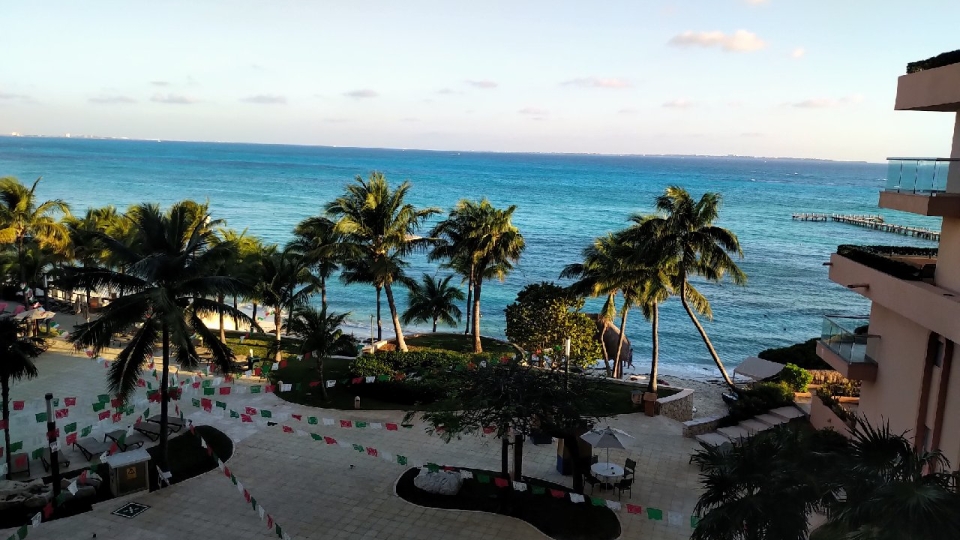 Microsoft cloud services deployment support vendor Nerdio is continuing to flesh out its channel offering, and increase its partner numbers.
At its annual NerdioCon customer and partner event in Cancun, Mexico this week – which IT Europa is attending – the company has unveiled FY23 product roadmaps for Nerdio Manager for Enterprise and Nerdio Manager for MSP, designed to "significantly expand the company's value add and impact" for organisations using native Microsoft technologies.
"Since our inception, we've focused on delivering innovations that made it easier for IT admins to bring the power of Microsoft Azure and Azure Virtual Desktop to their users," said Vadim Vladimirskiy, CEO and co-founder of Nerdio. "We've helped admins speed up deployments, reduce the time to ROI, optimise costs and simplify management with technology that can be deployed at the click of a button."
He added: "What we're looking to do in 2023 isn't new for us. We are expanding the value we know we can provide IT teams as they look to cost optimise infrastructure and operations, consolidate management tools, and increasingly leverage native Microsoft technologies like Microsoft Intune, the Defender security suite, and Windows 365."
He told conference delegates that the number of MSP partners had grown 150% since last year's NerdioCon, and that there were now 200 Enterprise partners on the company's books.
Staff numbers had also doubled in a year at the Chicago-headquartered firm, across 15 countries. Annual recurring revenue has also increased 100%.
This reported growth comes after the company completed a $117m Series B funding round last December, which will be used to expand the product offering and build up the supplier's channel reach.
Nerdio Manager for MSP is a cloud management platform helping MSPs to simplify and accelerate Azure Virtual Desktop, Windows 365 and Intune endpoint deployments, with the aim of lowering costs and increasing margins on the delivery of their services.
New capabilities that will soon be introduced in upcoming versions of Nerdio Manager for MSP include Unified Endpoint Management, which provides MSPs a single pane of glass for all Windows devices and applications leveraging Intune. MSPs will be able to use Nerdio Manager for all device management, including Android and iOS, and to apply automated approval workflows, RBAC roles, cross-tenant management, and "powerful troubleshooting tools".
MSPs will be able to quickly remediate issues across customer accounts with advanced monitoring, analytics, root cause analysis, and remote assistance capabilities. "The new UEM features allow MSPs to consolidate their toolset, stay within the Microsoft and Azure ecosystems, and adopt a modern helpdesk solution built for the cloud," said Nerdio.
Nerdio Manager for Enterprise is a unified management platform for cloud VDI, cloud PCs and physical endpoints. With unified management across all virtualised and physical endpoints and applications, enterprises can become more agile and provide smooth employee experiences.
New capabilities that will soon be introduced include Nerdio Unified Application Management, which aggregates Windows applications from a range of repositories, intelligently delivers all application types across multiple Windows devices, and reports on usage, performance and licensing.
It enables EUC (end user computing) admins to reduce the time and effort to deploy and manage Windows applications while saving on license costs and application resources.
And Nerdio Advisor is a suite of technologies delivered in phases to estimate cost, simplify and automate deployment, continuously optimise costs, and recommend relevant features based on usage patterns. Phase one will include Nerdio's Modeler for Azure Virtual Desktop, a free tool that allows enterprise organisations and partners to model and cost predict virtual desktop environments in Microsoft Azure.
Peter Ely, head of modern workplace at Bytes Software Services, told the conference: "With AVD and Win365, Microsoft has revolutionised the industry. They have taken most of the pain away, and are now working with partners like Nerdio to remove the burden of deployment and cost worries when moving into the cloud."