Submitted by Antony Savvas on May 25, 2023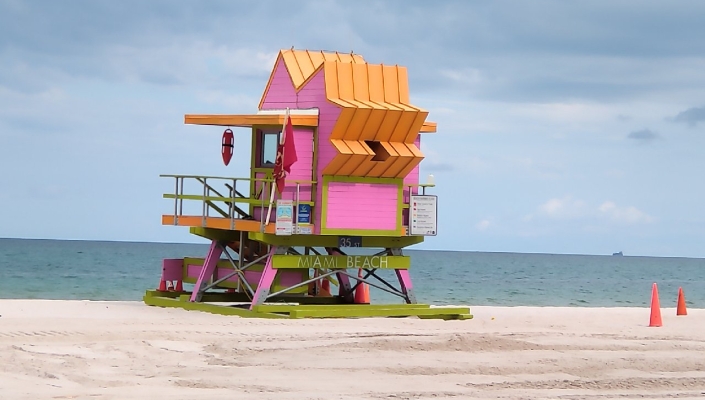 Cloud storage specialist Scality intends to increase the number of its partners from 30 to 100 by the end of this year, as it strengthens its relationship with cloud data management vendor Veeam.
At this week's annual VeeamON partner and customer conference in Miami, Eric Leblanc, Scality general manager of the firm's ARTESCA object storage product, told IT Europa that the company was targeting Veeam resellers specifically, as they were the key to quick wins in the market.
"When we go to pitch to customers jointly with Veeam we have a 90% success rate, Veeam is saying all the right things about object storage and we have the right product for their customers."
Leblanc added that the firm was aiming to triple the number of its global partners over the next three years too, covering national resellers, regional partners and global system integrators (GSIs).
Scality recently announced its newest release of ARTESCA, its "simple and secure" S3 object storage software for data deployments starting at a few terabytes.
ARTESCA 2.0 includes over a dozen improvements and new features through a hardened, reduced attack surface that minimises security risks with data immutability for increased ransomware protection - all at "entry-level" pricing starting at under $4,000 per year.
Larissa Crandall, Veeam vice president of global channels and alliances, said: "By supporting both Veeam's performance tier for direct-to-object and its capacity tier for short and long-term retention, ARTESCA is an ideal object storage solution to deliver for our joint customers.
"What Scality is saying about joint pitches obviously validates our enthusiasm for genuine partnerships and illustrates the effectiveness of our own products."
Scality was selected as an inaugural launch partner for the Veeam Smart Object Storage API (SOSAPI) integration, as part of the Veeam Data Platform data protection, backup and recovery stack launched earlier this year.
Scality was also integrated into data immutability processing with Veeam's new direct-to-object storage capabilities. The collaboration provides ransomware protection, data immutability and operational efficiencies without sacrificing flexibility or performance, said the partners at the time.
Earlier this year, Scality appointed former HPE executive Peter Brennan as its first chief revenue officer (CRO), with a focus on the channel.
"Scality's addition of the CRO role reflects its mission to capture increasing market share in the thriving file and object storage space," said the firm.