Submitted by Islam Soliman on October 26, 2022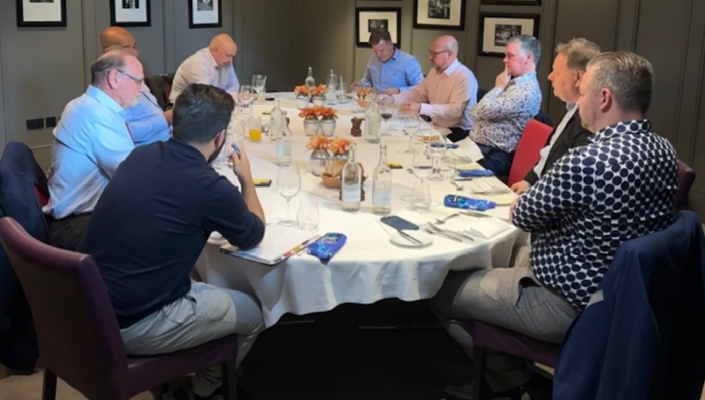 As the risks from cyberattacks become increasingly daunting for businesses worldwide, one of the largest obstacles now affecting MSP businesses is the cybersecurity language barrier that exists between them and SMBs.
The reason there is such a big disconnect is due to the complicated security jargon and terminology used, according to guests attending an eSentire and IT Europa Leaders in Discussion roundtable event in London yesterday.
One of the attendees explained that SMBs currently do not understand the complexities of buying security-related products or cybersecurity-managed services.
"At the moment, they don't understand how it works," the delegate said. "They are fully aware of their threats and their individual risks, but they continuously say to us that they don't know what they are doing when it comes to security."  
eSentire's Senior Solutions Architect Andy Lalaguna agreed by highlighting that SMBs want to invest in cybersecurity but don't understand it, citing that businesses have reached a cybersecurity tipping point that demands action. 
"There are two primary concerns: one is that SMBs are looking for a 'Coca-Cola' decision because so and so said that this brand is well known and that they can fix all of our problems," he explained. "The other is the language we use to describe our services becomes a challenge because unless both parties speak the same language, customers aren't going to understand."
According to Lalaguna, information needs to be conveyed via effective communication to bridge the language gap and ensure any intel doesn't get lost in translation.
"Simplifying the language so that customers can understand is vital. People that are employed to provide the services, and the people that are paying, need to speak the same language. At eSentire, we have been working on bringing that in. 
"We differentiate ourselves in the market because we speak plainly to customers. We have an opinion about what the right thing is to do, and we demonstrate the passion, delivery, and execution of that. 
"Customers buy with providers they align with, and our customers stay with us because of that reason. They like the way we deal with them and they like doing business with us because of the way we communicate."
To help improve the communication barrier, Edward Lewis, UK Sales Field Manager at eSentire, said MSPs should commit significant time and resources to developing their employees' ability to communicate and to recruiting people who can convey any technical terms to their customers in a way that makes it easier for them to understand.    
The debate is part of a series of roundtables that IT Europa is conducting this year with top MSP industry leaders to share their insights about the industry. The next edition of the Leaders in Discussion roundtable will be held on November 10th with sponsors Sapphire.