Submitted by Antony Savvas on June 15, 2022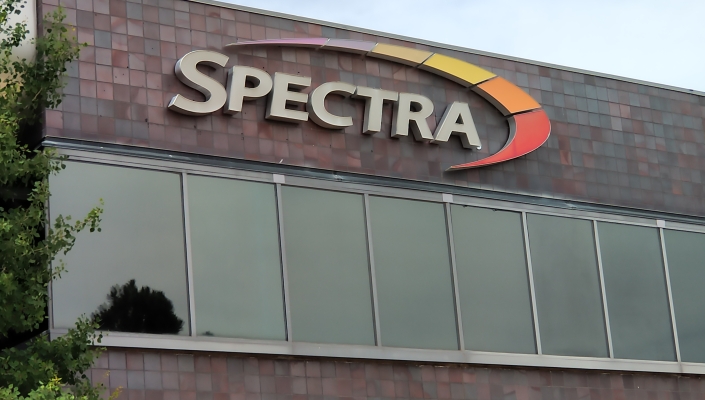 Storage heavyweight Spectra Logic is further fleshing out its software services story with the release of several enhancements to its Spectra Vail multi-cloud data management software.
Spectra Vail centralises data management across on-premise and multi-cloud architectures, simplifying the access, sharing, usage and protection of data, and is a key software services offering from the company through its growing European channel.
Delivering policy-based data orchestration, Vail streamlines workflows and reduces overall costs and complexities for organisations that want to leverage the power of the cloud.
With Vail and the company's Vail-enabled BlackPearl S3 software, organisations can take full advantage of cloud services, no matter where data is created or located.
Vail enhancements include an on-premise "glacier-like" solution that enables any software with an S3 interface to have direct access to local tape or nearline object storage, with the use of S3 glacier-like commands that "mimic" AWS.
A flexible implementation of either a global cloud-based object database for universal access or a local on-premise object database for "optimised performance" can also be supported, said Spectra.
In addition, there is support for AWS Object Lock using on-premise storage targets to protect data against ransomware and malicious activity; and direct integration of any cloud services, including artificial intelligence and machine learning (AI/ML), with on-premise data using intelligent object synchronisation; among other enhancements.
"Today's data-driven organisations are generating, sharing and protecting petabytes of data both locally and in the cloud to solve some of the world's biggest challenges," said David Feller, Spectra Logic vice president of product management and solutions engineering. "Vail elegantly manages data globally, providing universal access and data placement while offering a seamless connection to multiple sites and clouds.
"Organisations can focus on the value and usage of data while still meeting corporate cloud-first directives and lowering total cost of ownership."
The IT Press Tour of Silicon Valley and Colorado last week – which IT Europa attended – saw a demonstration of Spectra's latest software offerings, which are expected to improve the firm's margins as it carries on supplying data centres and supercomputing sites with its traditional hardware.
With its wider move to software and services, it is embarking on a similar journey to San Jose-headquartered rival Quantum Corporation (which IT Europa also visited on the IT Press Tour, at it's Denver-based systems engineering plant).
Last week, Quantum reported year-end total sales of $373m, which were up 7% on the previous year, but still lower than the $403m generated in 2019, when the firm made $43m in net income.
For the last 12 months, Quantum made a $32.3m GAAP net loss, but at least that was lower than the previous year's $35.5m loss. Jamie Lerner, CEO of Quantum, said the firm was "gaining increasing momentum" transitioning new and existing customers to its software subscription model, "as demonstrated" by $7.4m of subscription software annual recurring revenue (ARR), and $160.5m "high-value" recurring revenue exiting the year.
Lerner said the target was to increase that last figure to $350m by 2026.
As a private company, Boulder-based Spectra chooses not publish its balance sheet figures. It is a much smaller company than Quantum, but with rising annual sales of well over $100m.
Both companies though are now facing higher component and materials costs, as well as shortages, following the hardware deployment difficulties faced during the pandemic, but Spectra CEO Nathan Thompson told the Tour the firm had been weathering the storm.
Thompson said: "Our year-end is 30 June, in 2019 our profits shrank, in 2020 we were not profitable, in 2021 we made a profit, and for 2022 we will make a 19% operating profit."
On the difficult supply chain, Thompson said: "Through a broker, some chip prices have risen from $2 to $80, and with disk drives we have sometimes been given 18-week lead times and then had them delivered in six weeks. Often, we under promise and over-deliver."