Submitted by Antony Savvas on November 22, 2021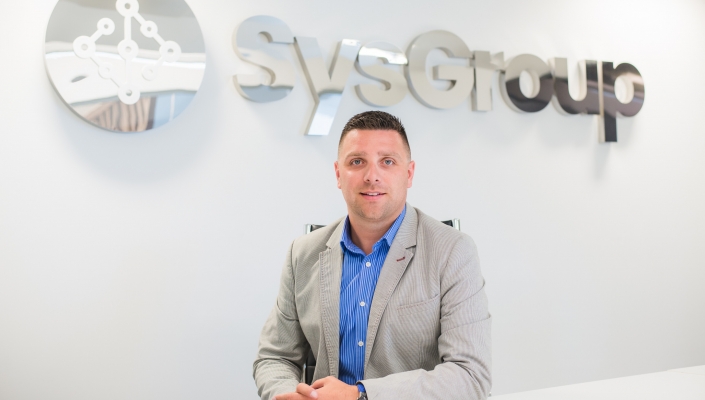 AIM-listed MSP SysGroup has reported a 15.8% drop in sales for the half-year ended September 30, 2021.
The managed IT services and cloud hosting provider said sales were £7.58m, down from the £9.01m generated for the same period last year.
Adjusted EBITDA was £1.34m, compared to £1.41m last time, and "in line with management's expectations".
The adjusted profit before tax dipped from £999,000 last year to £960,000 this time.
During the period, the company opened a new Manchester office to expand its northern sales and marketing presence. It also refurbished its office in Newport, South Wales.
"The long‐term outlook for the group and the market remains very positive as IT has become an increasingly important board agenda item for businesses in the last 18 months," said the firm, while acknowledging the pandemic had hit turnover for its latest reporting period.
Adam Binks (pictured), chief executive officer of SysGroup, said: "I am pleased with the performance of the business in light of the ongoing economic uncertainty, and the board is confident in meeting expectations for the full year. We have a strong customer base who rely heavily on the business critical support that we provide, and we benefit from very high levels of recurring revenue. Throughout the pandemic we have focused on ensuring that our business is optimised to take full advantage once conditions normalise."
The group has offices in Liverpool, London, Newport, Manchester and Telford.