Submitted by Antony Savvas on June 21, 2021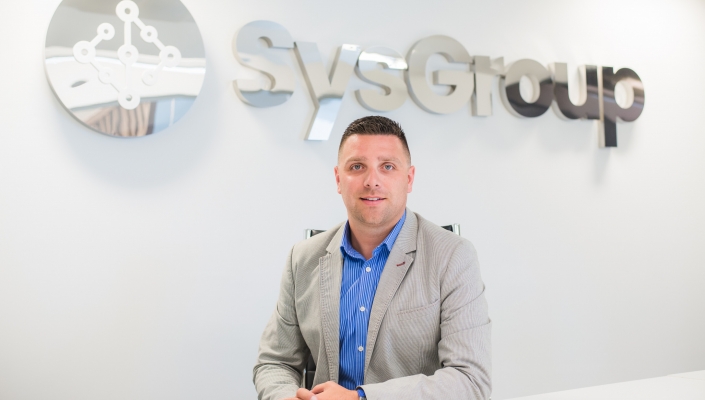 Cloud services provider SysGroup has reported a 7% decline in sales for the 12 months ended 31 March 2021.
FY21 revenue came in at £18.1m. Managed Services were down 5% and resale business slumped 14%.
At the six month halfway mark overall revenue was down 3%, so things obviously got worse as the year wore on.
At the time of publishing this story the share price of the AIM-listed firm was down almost 10%.
So are there still things to be cheerful about at the company? Well, the firm said it had renewed a 36-month contract with its largest managed hosting customer, and adjusted EBITDA for the year grew even as the top line suffered - up 4% to £2.91m.
The company also returned to pre-tax profitability. The loss last year was £230,000, but the profit this time was £210,000. Since year-end, SysGroup has also opened a new Manchester sales and marketing office to help drum up more business "up north".
Adam Binks (pictured), SysGroup chief executive officer, said: "Improved adjusted EBITDA and increased net cash, despite ongoing investment for the future, reflect our high levels of recurring revenues, strong operational controls and cash flow generative model."
He added: "The strength of our balance sheet coupled with our supportive investor base will also enable us to continue to be a consolidator in a fragmented, growing market" - so further acquisitions are apparently on their way."
Earlier this month, we reported that larger AIM-listed cloud services provider iomart had said full-year sales dipped a shade under 1% to £111.9m for the 12 months ending 31 March, with adjusted EBITDA also slipping 4.8% to £41.4m. The adjusted profit before tax dived 14% to £19.6m.