Submitted by Antony Savvas on September 6, 2023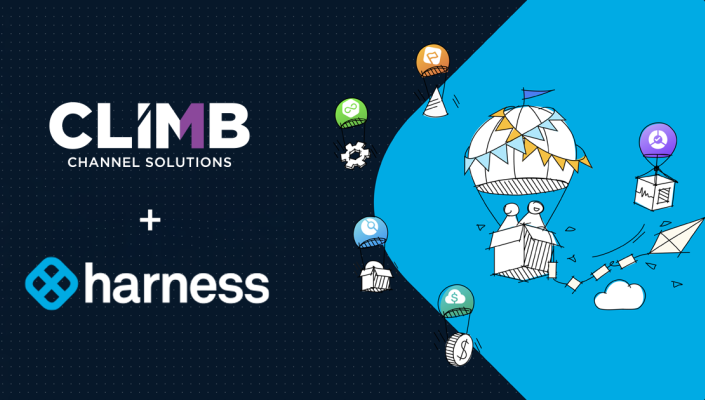 Climb Channel Solutions has expanded its DevOps distribution partnership with Harness in North America to now cover EMEA.
"Partners using the Harness platform will see benefits for both them and their customers, from increased deal success to improved pricing, and more," said Climb.
The partnership gives resellers access to technology at the "forefront" of DevOps and cloud practices, Climb said. The Harness platform covers all phases of the software delivery lifecycle (SDLC), and integrates with many critical tools, so developers don't need to part ways with their current systems.
It is available as nine separate modules, making it easier for resellers to get started in solving a range of customer software development challenges.
"This marks another stride in our channel business expansion. Leveraging Climb's extensive reach and partner network, this partnership presents a gateway for enterprises in EMEA to readily embrace our innovative technology," said Dan Oersnes-Leeming, vice president international at Harness.
"After seeing the success that Harness partners have enjoyed in the US, we're expanding our relationship to help resellers in EMEA take advantage of this untapped opportunity," said Gerard Brophy, chief revenue officer at Climb Channel Solutions.