Submitted by John Garratt on November 18, 2020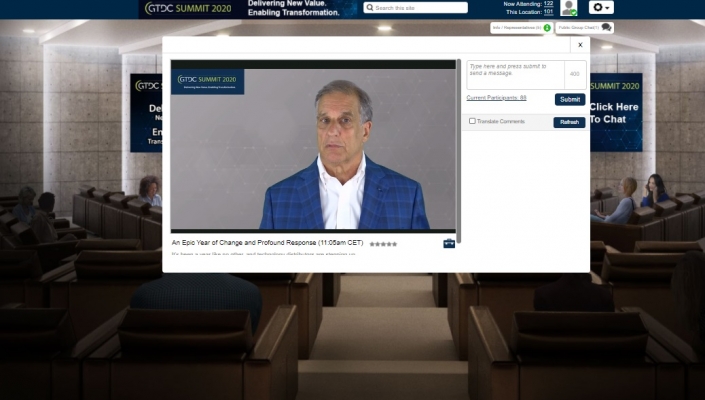 The annual Global Technology Distribution Council (GTDC) meeting, forced online this year, heard from its leaders and experts that the distribution model had proved resilient this year, and was preparing to meet challenges in a time of uncertainty.   
Gregory Daco Economist, Oxford Economics told the GTDC global conference last week that the economic recovery had been strong than many expected, but uncertainty is what is determining business strategies going forward. In Europe, UK, France and Spain in particular have been badly affected by crisis, but outside the region there are signs that China is leading the global recovery. In Europe, the situation is more concerning and there has been less mobility as people become more fearful. This impacts economic activity, and is a pointer to any recovery, he says (see image below).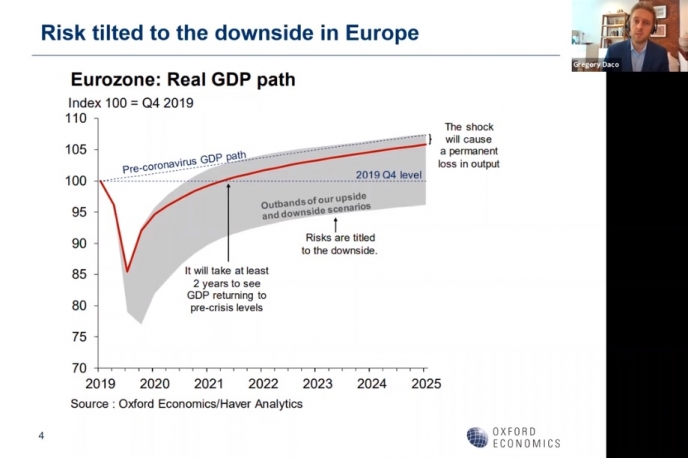 The result of 2020 will be a permanent loss in output which will last for years. And there are still risks despite the good news about vaccines which will start to impact from mid-2021.
His main theme is how the level of uncertainty hurts business. As sustainable solutions evolve this will increase confidence. And it is income that will be the key factor in the recovery- the US saw a rise in disposable income due to tax rebates in April but this will not be repeated in this country.
So, a double dip recession is unlikely, but the contractions in Europe are inevitable, and second-wave concerns are likely to undermine recovery n Europe.
Frank Vitagliano (main image), CEO of GTDC concluded the virtual event with the view that "the New Normal" is still taking shape, but the industry can draw some strength from the appreciation that the distributors are offering resilience and agility, and can be depended on, as proved by the lack of disruption to most supply chains this year. The distributors aim to continue to deliver results for vendors and deliver a good experience to the end user customers. It aims to stay on top of trends and track the industry to provide data for decision-making.
See the presentations here: