Submitted by John Garratt on December 11, 2018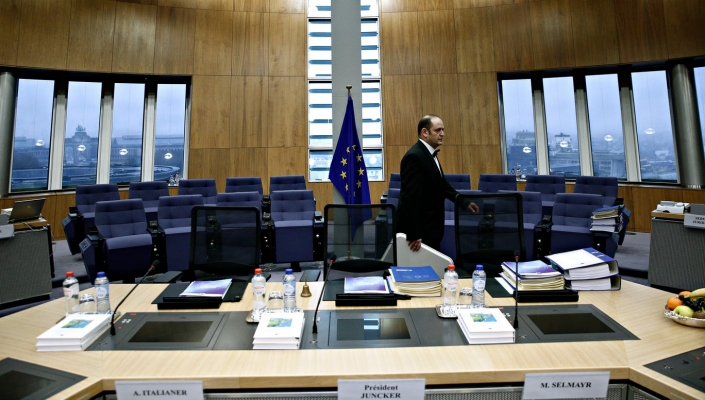 EU member states and the European Commission have defined a series of joint actions to increase investment in, make more data available, foster talent and ensure trust around artificial intelligence (AI).
The coordinated plan aims at ensuring "complementarity and synergies" between national and EU level actions to maximise impact and spread the benefits of AI across Europe. It also provides a strategic framework for national AI strategies.
EU countries are encouraged to develop their national AI strategies by mid-2019, building on the work done at European level. These national strategies are expected to outline investment levels and implementation measures.
As of today, said the Commission, five member states have already adopted a national AI strategy with a dedicated budget: France, Finland, Sweden, the UK and Germany. Some countries - Denmark, Luxembourg, the Netherlands, Ireland and Norway - are including AI-related actions in a broader digitisation policy.
Austria, Belgium, the Czech Republic, Denmark, Estonia, Germany, Italy, Latvia, Poland, Portugal, Slovenia, Slovakia and Spain are in the process of developing their national policies, said the Commission.
It said further developments in AI require a regulatory framework that is flexible enough to promote innovation while ensuring high levels of protection and safety. The Commission is in the process of assessing whether national and EU safety and liability frameworks are fit for purpose "in light of new challenges" or "whether any gaps should be addressed".
This will lead to a report in mid-2019, as well as guidance on the interpretation of the Product Liability Directive in the light of technological developments, to ensure legal clarity for consumers and producers in the event of defective products.
Member states and the Commission will be pushing an "AI made in Europe" strategy to ensure developed technology is "ethical and secure". The Commission said: "We are proposing an approach that places people at the centre of the development of AI, and encourages the use of this powerful technology to help solve the world's biggest challenges such as climate change, safe transportation and cybersecurity."
It added: "At the same time, the development of this type of AI builds on Europe's scientific and industrial strengths."
The Commission will bring companies and research organisations together to develop a common strategic research agenda on AI, "defining priorities in line with the needs of the market" and "encouraging exchanges between sectors and across borders", it said.