Submitted by Antony Savvas on May 5, 2023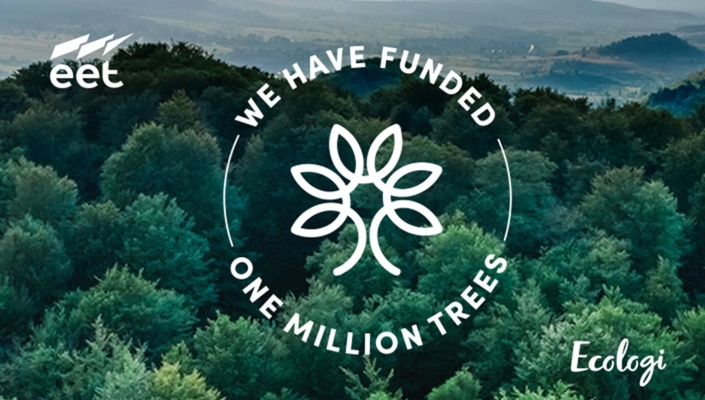 EET says it has funded the planting of 1m trees in its "EET Forest", an initiative that supports reforestation efforts around the world.
Since partnering with Ecologi at the beginning of 2021, the pan-European distributor has planted one tree for every five shipments leaving EET warehouses.
The EET Forest project has also benefited from contributions from EET's suppliers.
"This milestone is a testament to the power of collaboration and the impact that businesses can have when they work together towards a common goal," said Kristian Lading, VP of the components division at EET Group
To celebrate, EET is giving all employees a gift - a water bottle made from reusable high-grade stainless steel and a cap made from 65% recycled waste plastic that was floating in the sea.
"Each water bottle provides water for one person for seven years as it is part of a water drilling project in Africa. On the bottle, there are GPS coordinates to the well we helped fund," said the firm.