Submitted by Antony Savvas on January 14, 2022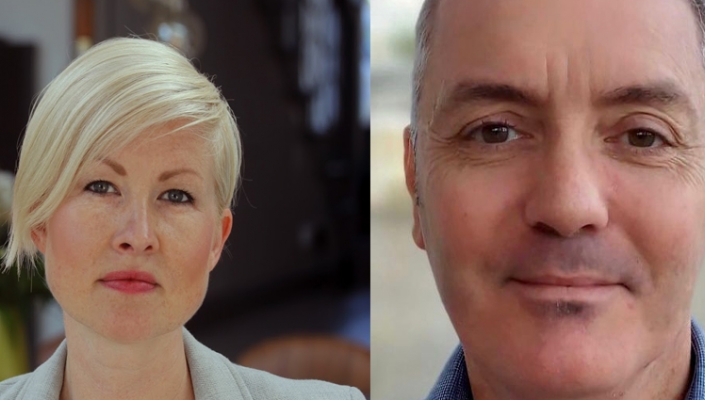 Cloud data management vendor Fivetran has appointed two channel leaders for the EMEA region.
Based in Dublin, Ireland, Guro Bakkeng Bergan has been brought in as vice president and general manager for EMEA, and Ciarán McGoldrick has been made the firm's head of alliances for EMEA and APAC.
Bakkeng Bergan will lead all of Fivetran's EMEA revenue-generating operations. In 2021, Fivetran said it more than doubled its EMEA revenues and customer count, which includes Penguin Random House, Nando's and Douglas. It also acquired data replication firm HVR, bringing customers including Lufthansa, Hermes Group and The Very Group into the fold.
Prior to Fivetran, she was global VP of sales acceleration, execution and strategy at cloud software provider New Relic, where she helped grow the company's enterprise revenues and transform it to a consumption model. Other experience includes three years as a senior director of Oracle's consulting services and ten years at ServiceSource, where she oversaw business analysts, solution architects and data engineers.
McGoldrick will work with strategic partners such as AWS, Google Cloud, Microsoft Azure, Looker, Snowflake and Databricks, as well as key systems integrators, resellers and consultants.
He brings more than 20 years of experience in technology, most recently building the partner ecosystem for Google Cloud's South-East Asia business. McGoldrick started his career with Oracle, before moving on to Dell EMC and later Pure Storage, where he worked with Fortune 500 customers and strategic partners such as Accenture, DXC and Cognizant.
"Guro and Ciarán bring invaluable expertise to Fivetran, and join us at the most exciting time in our company's history," said Jim Smittkamp, chief revenue officer at Fivetran. "We see a huge market opportunity across EMEA, especially for our enterprise business, and our new executives' complementary and diverse array of skills make them ideal leaders to drive this next phase of growth."
Bakkeng Bergan said: "To stay competitive, every business needs help integrating their vast, often disparate, datasets, and the modern data stack is an answer to this call. I'm looking forward to working alongside the EMEA team to help more brands become data driven to grow their business."
McGoldrick added: "Fivetran is on a remarkable growth trajectory in data integration and enterprise-grade data replication. I am joining to help formulate and execute on a strategy to maximise the potential of the company's fast-growing and vibrant partner network."
Fivetran is headquartered in Oakland, California. Both new executives are pictured.