Submitted by Antony Savvas on August 19, 2022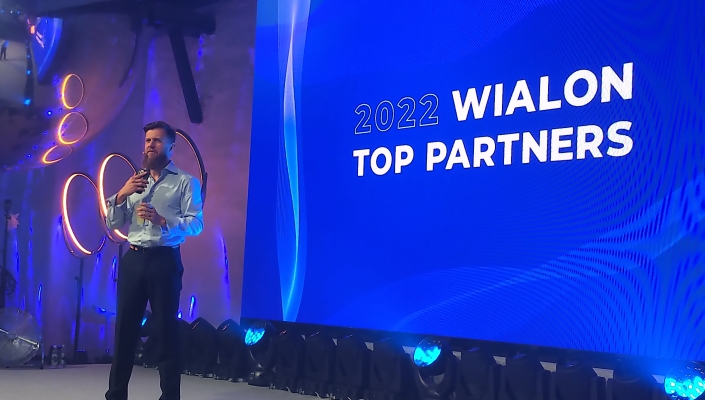 IT Europa has this week been attending the big global telematics conference that is Telematics Vilnius 2022. In our earlier story at: https://www.iteuropa.com/news/growing-telematics-market-creates-service-..., we outlined some of the growth opportunities for the channel.
Here, we speak to a couple of other players in the market, addressing key issues for partners.
Aliaksandr Kuushynau (pictured) is the head of the Wialon telematics software division at Gurtam. Wialon is a key management platform in the fleet sector and other industry verticals. It was his company that hosted the conference in Vilnius.
Wialon has around 2,500 partners globally, and this figure is expected to grow substantially in line with the supplier's current sales growth. Some of these TSPs (telematics service providers) work with fleets themselves, while others deploy the software in partnership with other providers. In total, the Wialon software is used to connect around 3.3m "things" in the global IoT network.
On growth, Kuushynau said: "We were seeing 30% annual growth before the pandemic, with around 2m vehicles connected, but then fleet vehicle mileage suddenly dropped by 90% because of lockdowns.
"But the pandemic served as a driver for other delivery requirements, such as groceries and meals. Our GPS-based systems were also used to help track covid-spread on public transportation, for instance."
Now, post pandemic, the company is seeing 20% growth, says Kuushynau, and, within 18 months from now, is expecting to see around 4m things connected to its platform.
He says: "Typically, we may add 30,000 new vehicles to the network in a month, which will result in a few dozen new partners using our platform for the first time."
Wialon operates its own private cloud, with the servers in it delivering the software to the TSPs, which then deploy it on behalf of their customers. Although the firm has continually added functionality to the software, Kuushynau reveals the price of connectivity has not increased for ten years. It is still the same $2/€2 a month price for each vehicle.
He admits this is a "tricky situation" to be in to maintain good profit growth. But he says that as most of the sales are in the B2B market, the organisations using the software are not in the habit of changing supplier if it works well, and Wialon will increase business as they grow.
He says: "We see global growth through the channel as other services use our software outside fleets and trucks."
One of Wialon's big partners is a case in point. Todd Morris is CEO of New York-headquartered BrickHouse Security, which sells security systems - including video cameras, hidden cameras and GPS trackers - to thousands of law enforcement agencies and businesses.
Morris said: "We're seeing 30% annual growth and a lot more business is being created by people wanting to protect and secure homes, boats, shops and mobile workers, for instance."
Around 60% of business is generated by the asset and personal segment, with the other 40% in vehicles.
"To be successful in this business, you can't do it alone, you need partners and friendly competition through the open sharing of ideas," says Morris.