Submitted by Islam Soliman on June 27, 2022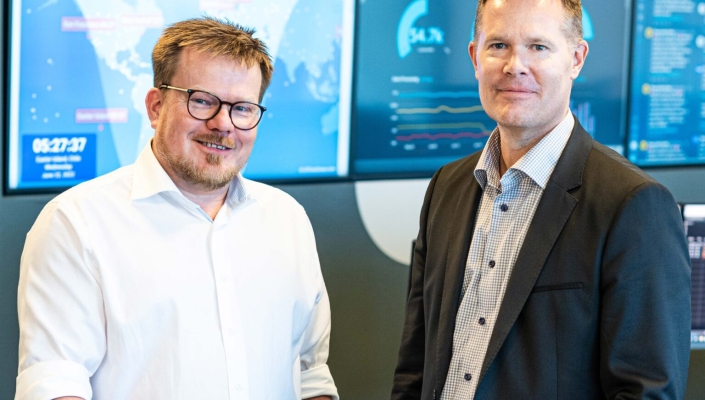 Norwegian telecoms provider Telenor has announced a new partnership with security specialist Dubex to raise the level of cyber security for Telenor's corporate customers. 
Under the partnership, Dubex will monitor and analyse the Telenor customers' infrastructure from its Cyber ​​Defense Center in Søborg.
Dubex will also offer a contingency plan that moves out and helps the customer in an emergency. The alliance will see Telenor resell Dubex's services, while Dubex will sell Telenor's products and services within the security management of mobile devices.
"Through the collaboration with Dubex, we will strengthen Telenor's portfolio of security products for the growing number of business customers who want a deeper and broader dialogue about securing their critical infrastructure," said Mikkel Kruse, business director at Telenor. "The cyber threat against Danish companies has never been greater, so the timing is just right."
Dubex CEO, Gorm Mandsberg, said he sees great opportunities in the partnership.
"Telenor is a large and important player in Scandinavia with incredibly strong competencies within device management, which is an area where we have long been looking for a credible partner," he said. "Therefore, there is also no doubt that with the partnership we will complement each other well in our respective areas."
The partnership is an important step towards its goal to establish an ecosystem of partners who can jointly lift and develop the market, Telenor said. 
"The partnership here greatly emphasizes the opportunities we see in working closely with partners who excel in their respective fields, and where together we can create increased value - both for each other and the market, but especially for our customers," added Kruse. "Therefore, we are of course also happy that we can already see that the interest is great."
Pictured left to right: Gorm Mandsberg, CEO of Dubex  and Mikkel Kruse, Business Director of Telenor