Submitted by Islam Soliman on November 11, 2022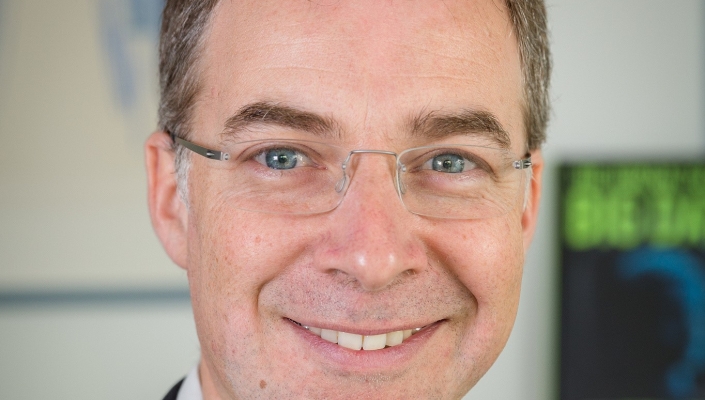 Tenable's EMEA Technical Director Bernard Montel (pictured) is confident that the vendor's new exposure management platform Tenable One can redefine the security market, claiming there's a need now, more than ever, for a single, unified view of the attack surface.
According to Montel, Tenable One provides a single, unified view of today's increasingly complex attack surface, arming MSSPs with the visibility to always see their clients' entire attack surface.
The cloud-based platform delivers three new capabilities the vendor describes as "foundational to exposure management programs," including a Lumin Exposure View, Attack Path Analysis (APA), and Asset Inventory. 
"Our overall strategy has been always to look after the attack surface and try to understand how the attack surface is moving," he told IT Europa in an interview. "Our ambition with Tenable One is to help our customers prioritise decisions based on the overall findings reported by a combination of sources - spanning IT assets, cloud resources, containers, web apps, identity systems, etc. For that, we need as much context as possible."
 "Tenable solutions are already providing a wealth of contextual data with asset discovery and tagging, but the more intelligence we have the better that analysis will be."
The platform, together with Tenable's MSSP channel partner programme, provides profit opportunity for the MSSPs, Montel said.
"Tenable has a 100% channel go-to market strategy. For our channel partners, with Tenable One, the ability to cross-sell applications become far easier and allows our channel partners to become more strategic," he explained. "When we think of traditional MSSP services, we think of firewalls, intrusion detection, endpoint protection and so on. Ultimately, Tenable One introduces an all-new revenue opportunity that is additive to the traditional MSSP offering."
Montel added that Tenable hopes to extend the platform to incorporate third-party data in the imminent future as part of the vendor's vision to expand its functionalities.
"Going ahead, we want to be able to collect any kind of third-party data with an API so we can enrich the Tenable One platform with context risk, business information that is coming from third-party data that we don't currently possess," he explained. "Ingesting additional third-party data provides us with additional information to further complete the picture - Business Risk, XDR security events, MFA level, and more. 
 "MSSPs are already managing these solutions on behalf of their customers. Combining them with the scope of Tenable One offers a real add value proposition — a full exposure management platform anchored into the prevention strategy they are delivering to their customers."