Submitted by Greg Wilson on June 28, 2021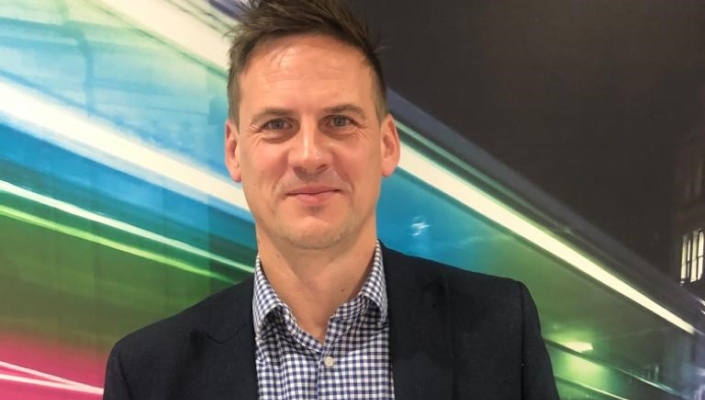 Gamma is stepping up its courtship of IT channel partners for its range of voice, data and mobility services. The business telecoms service provider has assembled a dedicated New Partner Onboarding Channel to enable tech partners to rapidly get up to speed selling voice and UC products to their existing client base.
"We're removing the barriers to entry," said Mark Lomas, Head of New Business – Channel at Gamma.
"Our priorities are to give our partners the edge over the competition. That comes down to extensive training programmes, sales support, efficient management tools, but most importantly we provide a dedicated onboarding team. It makes Gamma easy to do business with," he added.
Gamma established its New Partner Onboarding Channel two years ago with the objective of equipping IT partners with the necessary business and technical skills to sell its range of services, such as Direct Routing for MS Teams. Gamma's Onboarding experience includes the training platform (The Academy) designed for tech partners to upskill their teams quickly, as well as access to 'white label' marketing materials through its dedicated partner marketing platform, Accelerate. It also addresses often perceived complex issues, such as billing and porting.
Although the full onboarding experience can take anywhere between three-to six-months, partners can be up and running rapidly. "Within 30 days we will have you to a point where you are confident in your ability to sell the product to your customer, support it and provision it," commented Lomas.
Speed to market in the post-COVID world is vital, especially as traditional telecom partners eye opportunities in the IT space. "COVID has sped up what has been happening before in terms of companies moving towards business continuity and hybrid working," said Lomas.
"For the first time IT companies have competitors from outside their sector "added Lomas.
According to Lomas, tech channel partners are ideally positioned to combat this and upsell voice services to their existing customers. Adding a complete UC package is now vital and a must for IT organisations. IT and Voice are becoming a single service.
"The USP of IT partners is really simple; 'you buy product 'a' from us, which you're happy with. So, you should buy product 'b' from us'. If it is in your portfolio, why would customers go anywhere else?'" said Lomas.
"Channel partners need to be proactive with their existing base, because if you don't offer a UCaaS service, they're going to move to a provider that does," he added.
Demand to provide a one stop provider solution, has never been greater.
Mark Lomas will discuss channel opportunities around voice and unified communications in a 45-minute webinar with IT Europa at 10am on 15th July. To register for 'Diversify your portfolio and add a telephony string to your bow' please click here: https://zoom.us/webinar/register/1216242913747/WN_Vhaa3ZYXR_OOrYpFFamyHg