Submitted by Islam Soliman on October 25, 2021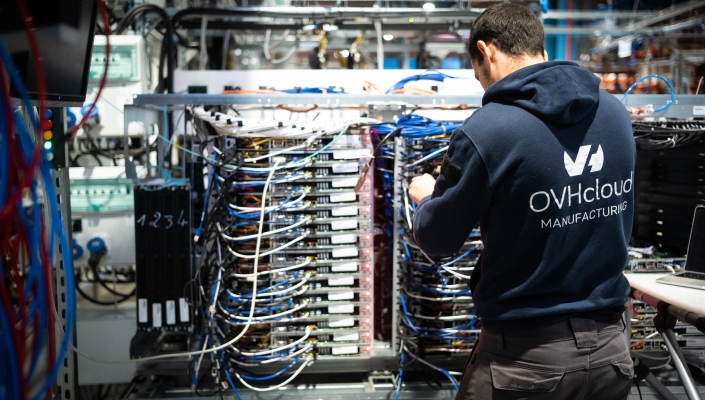 French cloud computing OVHcloud has announced a new line of mid-range servers designed to address the availability and security needs of SMEs.
By merging its two products, Advance and Infrastructure, the new OVHcloud Advance servers cover use cases such as web hosting, e-commerce, professional databases, CRM or ERP, containerisation or virtualisation, confidential computing and storage. 
The new Advance selection includes two servers for data storage with up to 112 TB, multiple HDD, SSD, NVMe and hybrid storage options as well as a selection of hard RAIDs. Incoming and outgoing traffic is also unlimited and free with a default bandwidth of up to 1 Gbps. Additional bandwidth subscription options include increasing the public bandwidth to 5 Gbps, and the private bandwidth to 6 Gbps.
The Advance range has an SLA of 99.95% and incorporates OVHcloud's Link Aggregation (OLA) technology, which aggregates the network interfaces of each server to increase availability while isolating them from the public network and potential threats.
To ensure the integrity of sensitive corporate data, the new Advance servers feature the confidential computing capabilities native to Intel (SGX) and AMD (SEV and SME) processors. The bare metal servers also consist of seven servers, equipped with the latest processors, including Intel Rocket Lake-E CPUs and AMD's EPYC Milan.